Look at and buy from these great busineses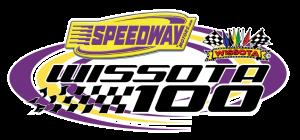 Minnesota Auto Racing History
History in the making, The National Wissota 100 is coming to Fergus Falls, Minnesota on September 11 thru the 15th.
This will be like super bowl racing as 100's of race cars from all over will dawn the I94 Speedway. What a great event for Minnesota.
For information go to https://www.wissota.org/wissota100/
The full contents, photos descriptions, logos may be under copy right. Any use without full consent of photographers, tracks, authors is prohibited.